Compositions
"Part of my job has to be bringing something new to the project"
Hans Zimmer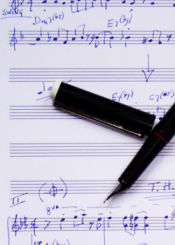 Ray Drossaert has been composing music for bands, ensembles, and special occasions for a long time. Most of these compositions were exclusive to specific bands or special occasions and therefore not publicly available. Of course these services are still on offer, but now the 'catalog'-section contains a number of compositions of which the scores are available for your purchase.
A few years ago, Creatid Music Services branched out into composing for audio-visual productions. The first endeavour was a short feature film entitled "Het Gevecht" ("The Fight") about the aftermath of violence without a cause or reason. The music was received very well and the film has been broadcast on a local tv station (L1).
As mentioned above, Creatid Music Services also takes care of exclusive compositions for special occasions. Product launches, anniversaries, opening ceremonies and other festive happenings, you name it. If you have a special occasion coming up, you might consider augmenting this event with specially composed music! To get more information about this, just contact Creatid Music Services.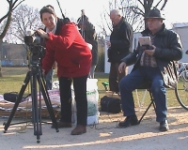 Many people write their own lyrics, but lack the skills to write fitting music. Creatid Music Services can can help here. If you are a lyric-writer in need of music, Creatid Music Services can compose (and arrange) the music to your own style specifications, ready to get your song out into the world!
Want to know more?
If you have any specific questions about custom compositions, you can use the contact form to pose your questions.
Subscribe to feed